CLASS ROOMS
Well entilated classrooms with a capacity of 60 students.
Each class rooms equiped with LCD projector and internet.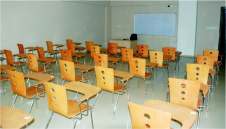 LAB FACILITIES
ALL LABS ARE WELL EQUIPPED
DUMMIES ARE AVAILABLE FOR THE PRACTICE
BUILT-IN- CUPBOARDS AND WASH BASINS WITH FULL TIME WATER SUPPLY
SUFFICIENT ARTICLES
EACH LAB IS SEPERATED AND SPACIOUS TO HAVE PRACTICE
SEPARATE COMPUTER LAB IS AVAILABLE.
AUDITORIUM
BIG AUDITORIUM WITH 200 SEATING CAPACITY
LCD PROJECTOR AND INBUILT STERIO SYSTEM PROVIDED.
WELL EQUIPED WITH BASIC AND ADVANCED AUDIO - VISUAL AIDS
LIBRARY
VERY SPACIOUS LIBRARY HALL WITH BIG READING ROOM.
REFERENCE BOOKS & OTHER FAMOUS BOOKS ARE AVAILABLE.
BOTH ENGLISH AND MARATHI NEWS PAPERS ARE AVAILABLE.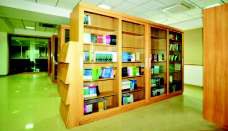 CLINICAL FACILITIES
INSTITUTION IS AFFILIATED TO NAVALE MEDICAL COLLEGE. INAMDAR HOSPITAL, CHINTAMANI HOSPITAL etc.
ALL THE STUDENTS ARE ACCOMPENIED BY TRAINED TEACHERS.
SCHOOL BUS IS AVAILABLE FOR TRANSPORT FROM INSTITUTION TO THE HOSPITALS.
HOSTEL FACILITIES
THERE IS A SEPARATE HOSTEL FOR THE MALE & FEMALE
ROOM SHOULD BE IDEAL FOR 2 STUDENTS INCLUDE A COT, TABLE, CHAIR, BOOK RACK, CUPBOARD etc.
EACH ROOM IS HAVING SEPARATE BATHROOMS.
MESS IS AVAILABLE AND A BIG DINING HALL FACILITY.
FACILITIES FOR INDOOR AND OUTDOOR GAMES, TV, RADIO etc.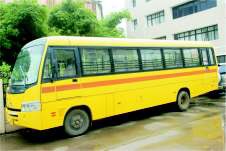 OTHER FACILITIES FROM THE INSTITUTION
100% JOB PLACEMENT IS AVAILABLE FROM THE INSTITUTION.
PARTICIPATION IN VARIOUS SEMINARS AND HEALTH PROGRAMES
CULTURAL COMPETATIONS AND SPORTS EVENTS.